Pagnotta Engineering (PEI) was awarded redesign development with the goal of reducing the shuttle's weight by 25% but increasing payload capacity. The weight reduction, and thus inertia reduction, allows for additional payload without changes to the UAV launch ramp system.
Project:
UAV Launch Shuttle Redesign using Composite Materials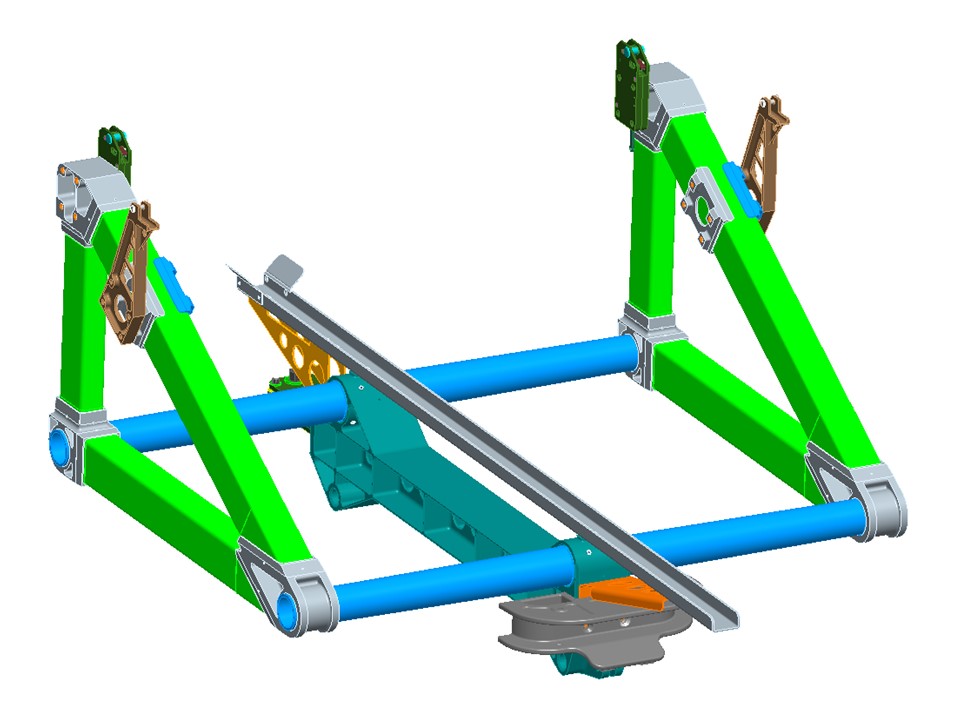 Customer:
Vector Composites (for AAI Textron and US Army)
Services Performed:
Develop conceptual candidate designs (3D CAD)
Evaluate pro and cons of each design considering strength, cost, manufacturability, and reliability
Complete development of best design option including FE analysis (strength and fatigue) and preparation of all manufacturing drawings
Support preliminary and critical design reviews
Support first article build and testing
The redesigned shuttle weights only 75% of the original and increases its payload capacity by making use of carbon fiber composite materials.